---
ISO/IEC 17025 Accredited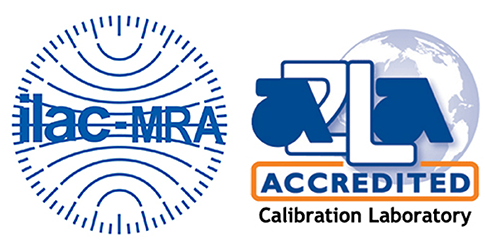 Certificate #4084.01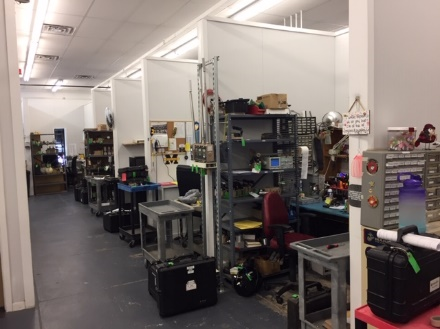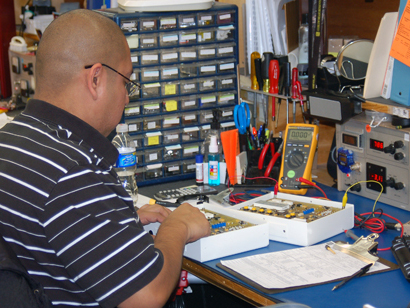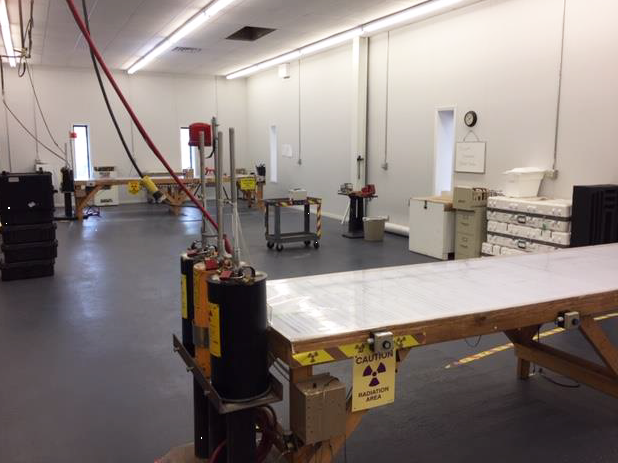 Our Service Center at the Ludlum Measurements' main facility in Sweetwater, Texas provides calibration and repair service to all Ludlum instruments, plus calibration services to over 150 different non-Ludlum radiation detection instruments. We process over 500 instruments every week to customers who demand world class service, extensive experience, quick turnarounds, and low-cost solutions.
Over 20 Technicians & Calibrators

5400 sq. ft. Factory Service Center
3 Calibration Ranges
Fully Tooled Workstations
Extensive Repair Parts Inventory
ISO 17025 & 9001 Certified
NIST Traceability
ANSI N323 Compliance
Full Engineering Support
How Does the Process Work?
Return Material Authorization numbers are not required to send instruments to Ludlum for repair or calibration. However, we do require:
An email or fax of the Instrument Return Form (IRF) prior to shipment (see below).
A copy of the completed IRF to be placed in each box with the instrument(s) to be shipped.

If appropriate documentation is not included, the desired service will be delayed until the proper paperwork is received.
If your instrument requires repair, describe the issue in the "Special Instructions" section of the IRF. Once we receive your instrument, our technician will diagnose the problem and then contact you with a no-charge repair estimate and request your approval to proceed. If you decide not to have the repair work done, we will return the instrument to you at no charge or dispose of it for you.
When we have finished the calibration and/or repairs, we will send you a proforma invoice so that you can either issue a purchase order or pay online by credit card. Once we have received payment, we will package your instrument(s) and return them to you via UPS, FedEx, or DHL.
---
Instrument Return Form (IRF)
Please select the appropriate form based on your location.
(Forms are fillable when downloaded and viewed with Adobe Acrobat)
IMPORTANT: Clearly denote on the IRF if the calibration certificate is to be made out to another party. Re-writing calibration certificates will incur additional charges.
---
Services
Calibrations
Ludlum Measurements' Calibration Departments in Sweetwater, TX and Knoxville, TN are accredited by A2LA (American Association for Laboratory Accreditation) in accordance with the ISO/IEC 17025:2017 and ANSI/NCSL Z540-1-1994 standards. (See Our Certifications tab for more info).
A standard Ludlum calibration includes:
One (1) Detector
"As Found" Readings
Two (2) Points per Range
NIST Traceability
ANSI N323 Compliance
Two (2) Efficiencies, If Requested
Routine Battery Contact Cleaning, Where Applicable
Additional calibration requirements may incur extra fees. Examples include: additional detectors, efficiencies, gas charging, etc.
Calibration Fees
Calibration fees vary depending on the model of the instrument, number of detectors, customer requirements, etc. The table below lists the fees for common Ludlum instruments. Please note that calibrations with multiple detectors will incur additional fees. If your instrument is not listed below, please contact us for pricing.
All prices are for domestic (USA) customers only. Contact us for international pricing.
Exposure rate calibrations are performed using a 137Cs source.
Return Material Authorizations (RMAs) are not required.
Prices are subject to change - please contact us for current pricing.
---
Pricing Effective Date: December 2021
Model
Description
Fee
3
Survey Meter
$70
5
Geiger Counter
$85
6
Geiger Counter
$70
9
Ion Chamber
$80
9-3
Ion Chamber
$90
9-4
Ion Chamber
$125
9-7
Ion Chamber
$150 for each detector
9DP Series
Ion Chamber
(if chamber is received pressurized) *
$150
9DP Series
Ion Chamber
(if chamber is received unpressurized)
$180
* Note: 9DP and 9DP* instruments with pressurized chambers are considered HAZMAT
12
Survey Meter
$70
12-4
Neutron Dose Survey Meter
$150
14C
Survey Meter
$70
14C
with external detector

Survey Meter
$85
15
Neutron Dose Survey Meter
$165
15
Neutron Dose Survey Meter
(neutron detector and other external detector)
$165
19
microR Survey Meter
$70
23
Electronic Personal Dosimeter
$60
25
Personal Radiation Monitor
$125
26
Frisker
$110
30-4
Neutron Survey Meter
$200
30-6
Extended Reach microR Survey Meter
$200
78
Stretch Scope
$125
79
Stretch Scope
$135
177
Benchtop Counter
$90
192
microR Survey Meter
$80
193
microR Survey Meter
$80
193-6
Extended Reach microR Survey Meter
$100
375
Area Monitor Controller
$90
375/2
Area Monitor
$90
375/4
Area Monitor
$90
375-9
Area Monitor
$150
500
Pulse Generator
$125
2000
Scaler
$100
2200
Scaler/Ratemeter
$100
2221
Scaler/Ratemeter
$100
2224
Scaler/Ratemeter
$100
2241
Scaler/Ratemeter
$90
2241-2
Scaler/Ratemeter
$90
2241-3
Scaler/Ratemeter
$90
2241-4
Neutron Dose Survey Meter

$150

calibration with 252Cf: add $50

2350
Data Logger

$150

additional settings: $25

2360
Data Logger
$150
2363 with 42-41L
Neutron Dose Survey Meter
$180
2400 Series
Pocket Size Survey Meter
$70
2929
Alpha-Beta Scaler
$150
3000

Survey Meter

$125

additional detector: $25 each

3001
Survey Meter

$125

additional detector: $25 each

3002
Alpha-Beta Survey Meter

$150

additional detector: $25 each

3003i
Survey Meter

$225

additional detector: $25 each

3006
Extended Reach microR Survey Meter
$150
3014
Survey Meter

$250

additional detector: $25 each

3030
Alpha-Beta Sample Counter
$150
3030P
Alpha-Beta Sample Counter
$150
3276
Multipurpose Digital Meter
$125
4612
12 Channel Benchtop Counter
$160
4901
Hand & Shoe Monitor
$200
---